Are you tired of the traditional wedding poses? Are you looking for ways that would breathe romance in your wedding pictures? Pre wedding photography is a hyping trend of the wedding season. Amidst the hustle bustle of the wedding, pre wedding photography enables the couple to spend quality time with each other. Pre wedding photo props are an ideal way of jazzing up the pictures. Incorporating fun photo booths in the pre wedding photo sessions is an ideal way of making the pictures unique and memorable.
Found your prince charming? Planning to tie the knot in the city of joy? You must have hired the  top wedding photographers in Kolkata. Are you planning to have a prewedding shoot? Give your pre wedding pictures a perfect frame with the inclusion of photo props. So here is a list of the best pre wedding photo props that would add oodles of fun and quirkiness to your wedding pictures. Here have a look!
Piano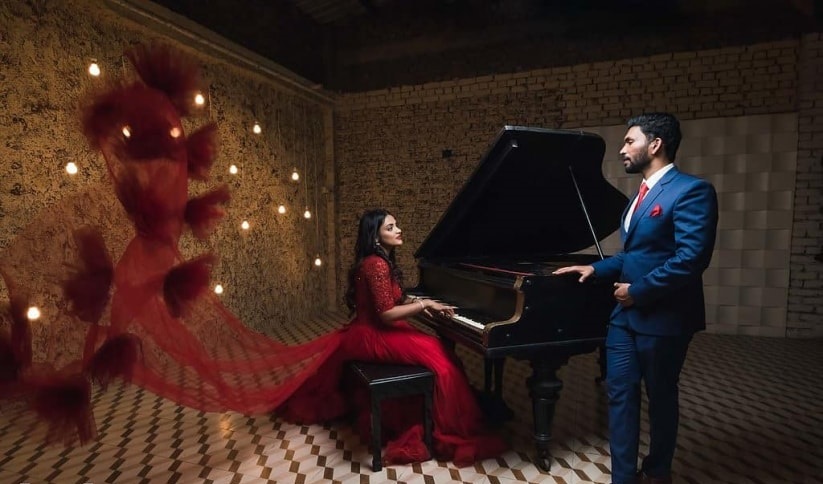 Wedding is a magical journey that celebrates the union of two souls. Life is a musical journey and marriage gives it the right rhythm.  Give your journey towards a happily ever after the right musical start with the addition of a Piano or Gramophone or any other musical instrument to your pre wedding pictures. The musical instrument adds character to your wedding picture.
Instagram Frames
We dwell in the technically advanced era where updating the social media handles with every life event proves to be necessity. Make your pre wedding pictures insta worthy with the inclusion of instagram frames. A cool instagram post shaped frame cutout with your wedding hashtag inscribed within is all you need to spice up your pre wedding photo shoot.
Smoke Bombs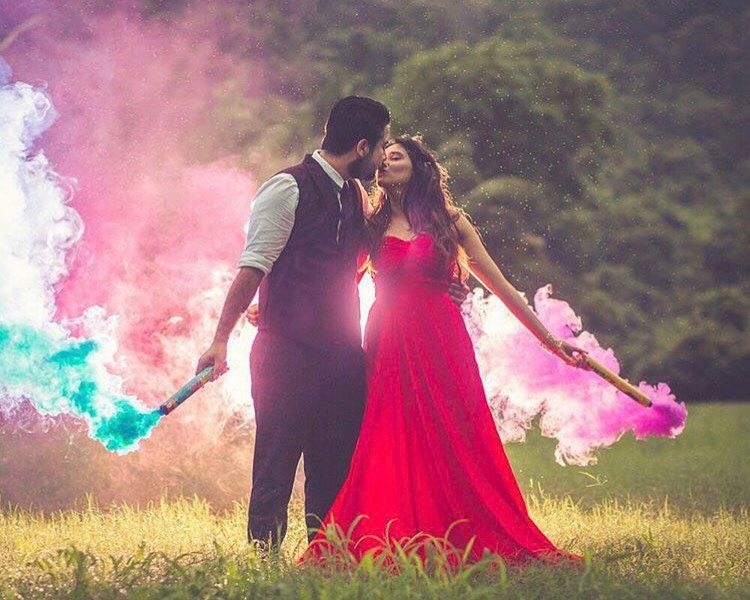 You have probably seen smoke bombs being used at various festivals to give the occasion a color run. Smoke bombs are an It thing that is gaining popularity as a sure thing to do in photography sessions. Why not add a dash of color to your pre wedding shoot pictures with the inclusion of smoke bombs? Bring out the colors of the smoke bomb as you wear white for the photo sessions.
Balloons and Bicycles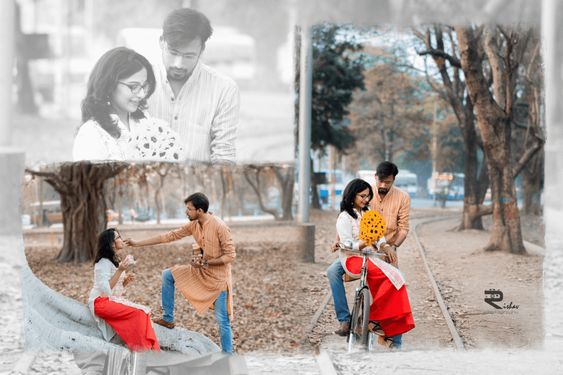 Are you missing out your childhood happy go lucky days? Relive the childhood days with the inclusion of colors of quirkiness and childlike emotions as you add a bicycle and balloons to your prewedding pictures. Balloons and bicycles are a fun filled, happy go lucky , joyous photography prop that add oodles of fun to the pre wedding snaps.
Witty Signboards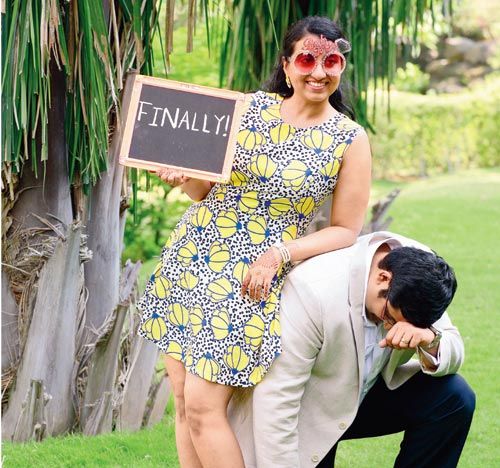 Quirky quoted signboards are surely a happening thing at the modern wedding. Witty signboards are a common sight at the weddings. Signboards enable the couple and the guests to showcase their humorous side whilst getting clicked in these backdrops. The witty signboards help in conveying choicest of message and in creating special memories of a lifetime with your favorite person.
Pets
Doggo, Pupper, Pussy, Meweor. Purr, Boof Woof. You must be well versed with these terms if you're an ardent animal lover. If you're a pet parent then for you your pet comes first followed by anyone else. Why not then bring the fluffy balls of goodness to your wedding frame by making them part of your wedding pictures. The pets would surely make your wedding picture adorable.
Vintage Cars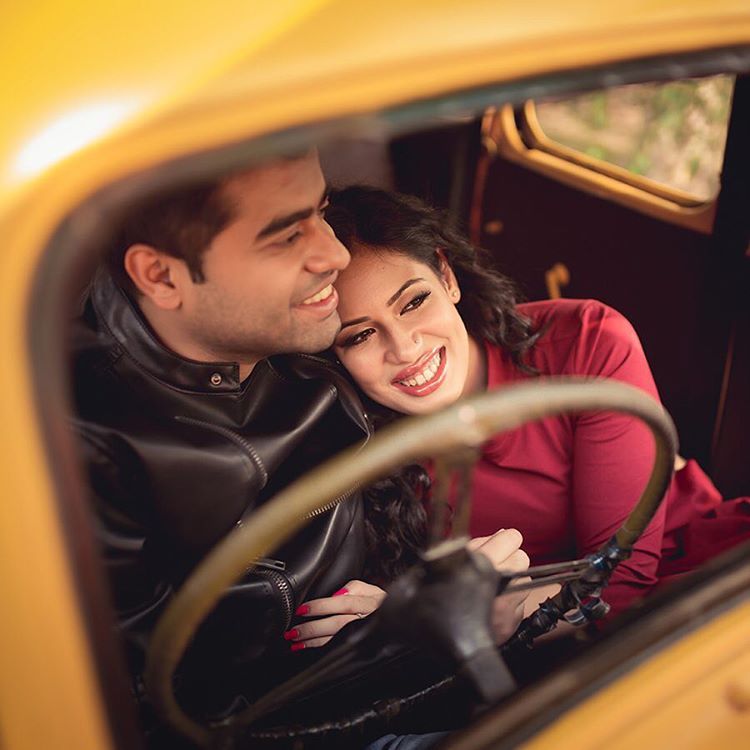 The retro theme has made a comeback this wedding season. Bring back the enchanting charm of the 90's by adding a vintage car to your prewedding photo shoot. Wedding is a journey and you have your co-driver your favorite people right beside you-show it off!
Wedding Ring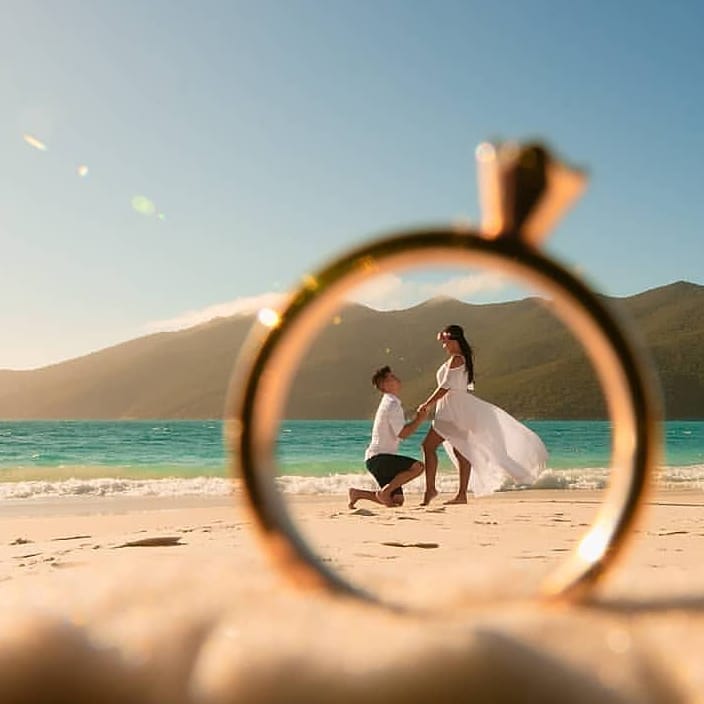 The proposal is the most sought after prewedding theme. He proposed and you said yes! Showcase you love story as you use a wedding ring as a prop to recreate the proposal moment. The wedding ring beautifully signifies the circle of love, life and marriage.
Flower Petals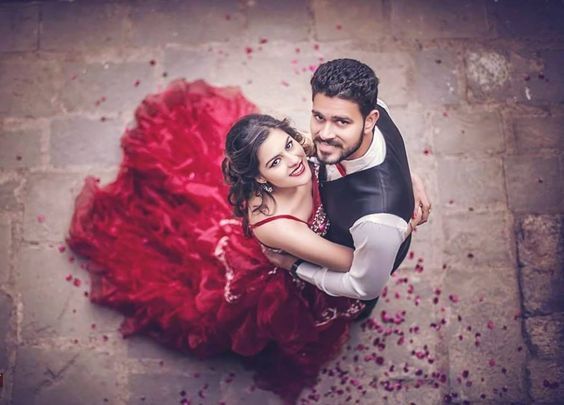 The timeless beauty and enchanting charm of flowers never seems to fade away. Flowers are the best way of showcasing your love story. Add a breathe of romance to your pre wedding shoot with a flower shower.
Lights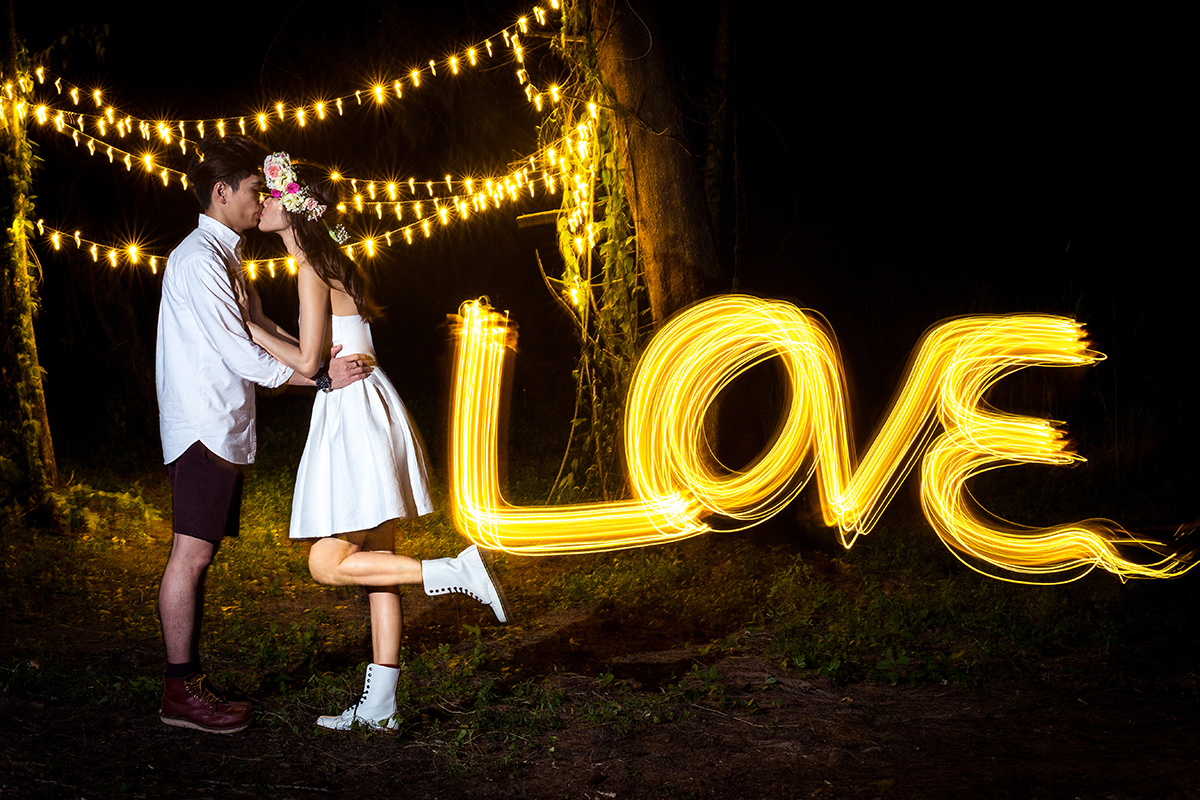 Lights and effects are a modern and attractive approach to capturing wedding photographs. Right from fireworks to artificial lights the concept of using lights as a photo shoot prop adds a dreamy element to the pictures. Give your pre wedding photo shoot a dreamy aspect as get your picture clicked with the lights in the backdrop.
So which wedding photo shoot are you opting for at your wedding? Liked the post? Share with us in the comments below about your thoughts on the post.